Get SAM Certified
Get ahead of the curve in the growing field of software asset management. Learn how to apply the gold standard for SAM by becoming a BSA Verafirm Certified SAM Professional.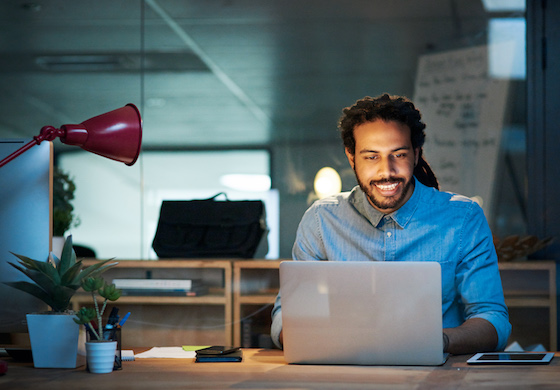 Unlock Your Potential. Lead Your SAM Team.
Help companies become efficient, compliant, and agile by designing, implementing, and optimizing SAM in accordance with ISO 19770-1, the global standard for SAM. The pricing below includes the online course, certification assessment, certificate, and digital credential.
$599* USD per person
---
Team Pricing:
$549 USD for 3 or more seats
*Teams are 3 or more people from the same company registering for the course in the same transaction.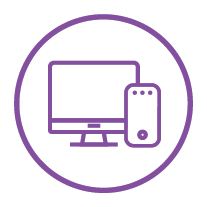 Convenience without Compromise
We use the latest in eLearning technology. Access our innovative training modules and learn at your convenience on any device, at any time.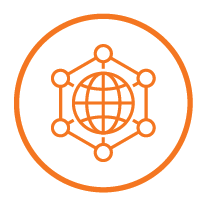 Clarity in Complexity
From simple to the most complex environments, the ISO-aligned, tiered approach teaches you to build a SAM program, one step at a time.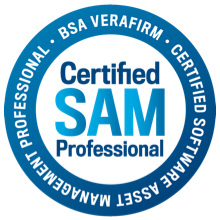 BSA Verafirm Credentials Offer Credibility and Mobility
Our digital credentials are verifiable. Send it to your network, showcase it on your profile, and use it to search for jobs and gain credibility with employers.
Download our product fact page
---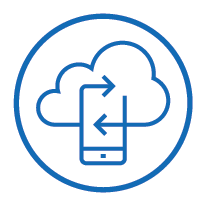 Take a Tour
Our interactive demo lets you preview the course and understand the format.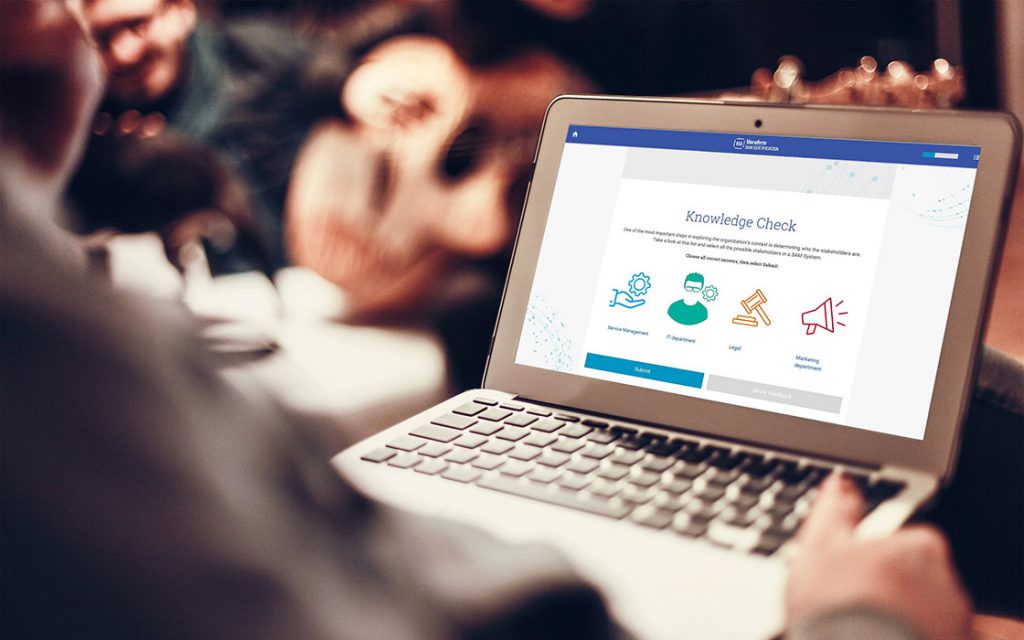 Comprehensive Expert Instruction
Optimized for an immersive learning experience, the course breaks down over 12 hours of expert instructional content into relevant, engaging, and interactive sections, making BSA Verafirm training the best way to learn the art of software asset management.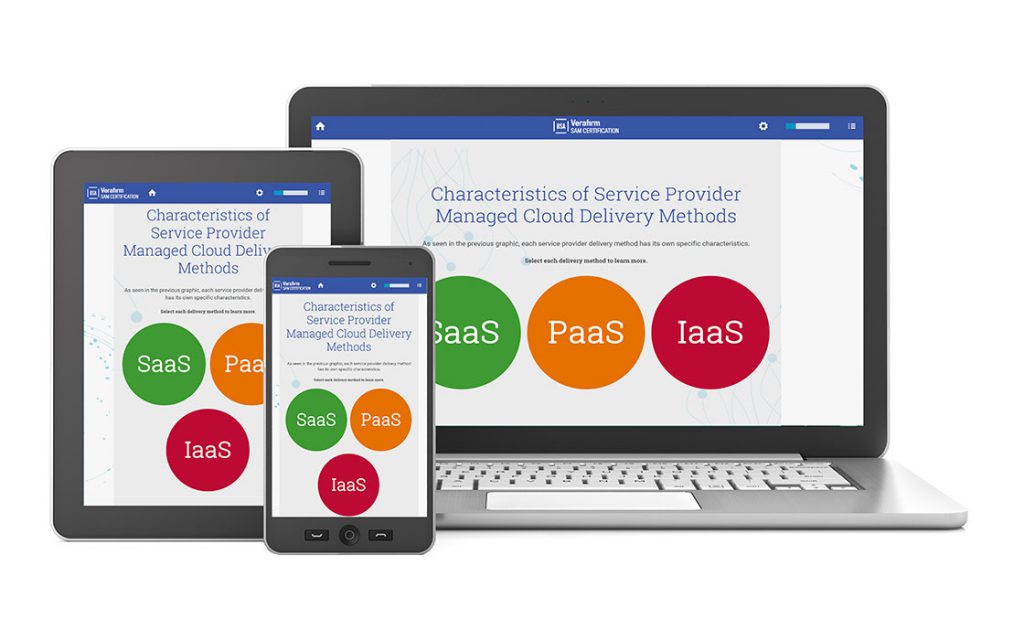 On Demand. On Any Device.
Take your learning on the go. Fully responsive to how you learn and available at all times on any device, BSA Verafirm SAM Certification is designed with your busy schedule in mind.
Skills You Build
Plan a SAM System
Establish a management system for SAM that is fully aligned with the ITAM standard, ISO 19770-1:2017, and facilitates continuous improvement.  The management system will provide the overall framework for planning, executing, monitoring and improving the SAM system.
Build a SAM System
Select the right processes, define the SAM policies, assign roles and responsibilities, and communicate them to the organization. Implement a systematic approach to risk assessment and mitigation.
Operate a SAM System
Conduct proper operational planning, addressing general considerations for SAM such as outsourcing and services, and mixed-responsibility environments. Ensure proper resources are available, address awareness, communicate changes, and provide documentation.
Improve a SAM System
Incorporate continuous monitoring and evaluation of the SAM System. Address issues as they arise and aim to prevent issues from occurring. Seek and achieve continuous improvement.
What SAM Leaders Say About the Course
Senior Manager, SAM & Cloud
The course is a valuable and broad-reaching set of best practices and guidance for those seeking to establish a SAM function within their organization, and will be particularly valuable in coaching those new to the discipline in avoiding common pitfalls we see challenge organizations due to lack of clarity on the program, scope creep, and various other internal politics. Branching out from this, any SAM manager will have a lot of learning to do around various publisher-specific rules, use rights, terms, and so on, in addition to working to identify an appropriate asset management system (technology) for their use case, but the fundamentals here will go a long way toward informing and streamlining those next steps.
Abi Alex
Global Head - IT Asset Management
"The content covers all areas of software asset management, including contemporary issues faced by SAM managers such as cloud, managing external publisher audit notice, DevOps, open source software, etc… Overall the information is valuable and the user interface is very friendly; and visual quality is very good."
SAM & Cloud Senior Manager
Mid-size technology consulting firm
"The course is a valuable and broad-reaching set of best practices and guidance for those seeking to establish a SAM function within their organization, and will be particularly valuable in coaching those new to the discipline in avoiding common pitfalls we see challenge organizations due to lack of clarity on the program, scope creep, and various other internal politics. Branching out from this, any SAM manager will have a lot of learning to do around various publisher-specific rules, use rights, terms, and so on, in addition to working to identify an appropriate asset management system (technology) for their use case, but the fundamentals here will go a long way toward informing and streamlining those next steps."